Early voting is Oct. 13-30 for the Nov. 3 election. Among the races is Texas House of Representatives District 67, where incumbent Jeff Leach, a Republican, will face Lorenzo Sanchez, a Democrat. Below are the answers to a questionnaire submitted to the candidates by Star Local Media. 
Jeff Leach
Texas House, District 67
Republican
Occupation: State representative/attorney
Number of years you've lived in this district: Nearly my whole life
If elected in November, what would your top three priorities be?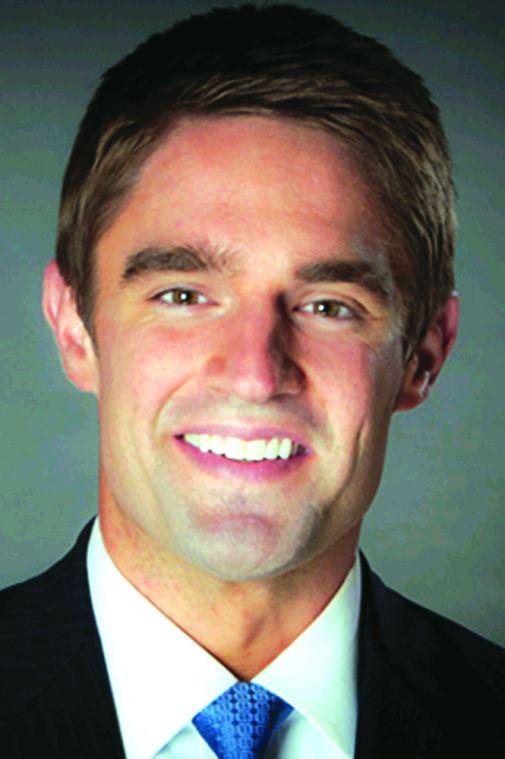 My priority is to keep Texas safe and free and to work to make it stronger than it already is. Over the past four terms, I have been on the front lines in the fights that are important to the Texans of today and the future Texans of tomorrow. I've fought to safeguard our liberties. To invest in education. To protect the rule of law. To keep taxes low and to strengthen our free markets. To fight for innocent life. To keep our communities safe. And as we look to the next legislative session, I am more committed to those important fights than ever before.
What is the biggest issue facing this district, and how would you help resolve it?
Education and public safety. I've got three reasons to support public education and to work to ensure public safety: Brady, Charlotte and Landry. Those are my three children. And like all Texas children, they deserve strong schools and safe streets. Investing in the children of Texas is the best investment we can make for the future of Texas. I've been on the front lines in strengthening our schools, supporting our teachers and empowering Texas parents to work together to raise up and train the next generation of Texas leaders. Further, we must remain ever vigilant and continue to prioritize public safety, in word and deed. We must unequivocally support our brave and courageous men and women in law enforcement and we must continue to advance laws and invest in the resources necessary to ensure every Texan, no matter where he or she lives, is safe.
What are the biggest issues concerning the state's public education funding system, and what are your ideas to help fix them?
As I've done in my four terms in the Texas House – most notably as a co-author of House Bill 3, the Texas Plan – I will continue to ensure that our students, their families and our hard-working educators are supported with a smart, sustainable stream of state funding and bold reforms, including reducing standardized testing and supporting our wonderful teachers – that work to unleash the great potential of the next generation of Texas leaders. We can and must prioritize education funding – supporting our students and teachers – from existing state funding. And I am confident we will do so.
Is more work needed for property tax reform? If so, what are your ideas?
Texans know far better how to spend, save and steward their money than any politician in Austin. This past session, I was proud to author landmark legislation that works to ban a state income tax. And I also fought for the passage of legislation that will tackle the skyrocketing property tax burden on Texans. We've achieved remarkable victories for Texas' taxpayers – but we cannot rest. Going forward, be assured that I will continue to aggressively support and work to advance legislation that protects your pocketbook, limits the size and scope of government, reduces abusive spending and keeps taxes low.
What would you suggest to help expand healthcare to Texans?
While healthcare and prescription drug costs continue to skyrocket, we must work collaboratively to deliver market-based solutions that drive down the cost of healthcare and promote and protect the patient-doctor relationship and also support coverage for pre-existing conditions. This includes, among other things, partnering with our healthcare providers and institutions, promoting telemedicine and other innovative healthcare options, cracking down on waste, fraud and abuse, and working with our counterparts at the federal level to unleash the power of the free-market, encouraging competition and choice in an effort to meet the needs and drive down costs for all Texans.
What are your ideas to help Texas recover from COVID-19, and what should the state do differently if another wave hits?
My office and I are working tirelessly alongside our local, state and federal leaders to ensure that our community is adequately equipped to respond to the COVID-19 pandemic. At the same time, we are working to help our families and small businesses who are facing unprecedented challenges during these uncertain times. We must continue to work collaboratively together – families and educators, employers and employees, doctors and patients, politicians and people – to ensure Texas doesn't just survive this crisis … but that we thrive and come out stronger on the other side.
What changes to the state's gun laws, if any, would you support?
I will continue to fight against any and all efforts to infringe on our fundamental rights and liberties guaranteed by the Constitution, including the right to life, the right to speak, the right to worship, the right to assemble, the right to vote and the right to keep and bear arms, as guaranteed and protected by the Second Amendment. We have smart and strong laws on the books – at both the state and federal level – to keep firearms out of the hands of people who should not have them – who are a threat to themselves or to those around them – and we need to make sure we are doing everything possible to ensure that those laws are actually enforced and strongly. Doing so will go a long way in preventing unnecessary gun violence.
Lorenzo Sanchez
Texas House District 67
Democrat        
Occupation: Residential real estate
Number of years you've lived in this district: 12, also grew up in district
If elected in November, what would your top three priorities be?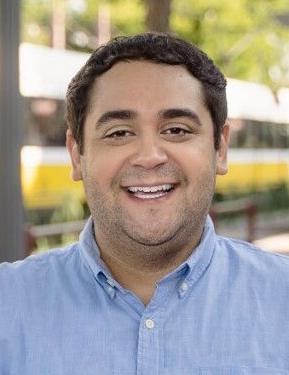 Healthcare: Expanding Medicaid and ensuring we have the testing and contact tracing needed to stop the spread of COVID-19.
Education: Ensuring all children have the opportunity for a high-quality public education and fully funding a raise for teachers and school employees. 
Economic recovery after COVID-19: Boosting unemployment checks, supporting small businesses, and funding infrastructure projects to boost the economy. 
What is the biggest issue facing this district, and how would you help resolve it?
The biggest challenge my constituents face is economic uncertainty because of the COVID-19 pandemic. People are vulnerable because many of them have lost income, their health care coverage, or both since the pandemic began. Many find it hard to work because they don't know when schools will open, or for how long they will be able to stay open, during the pandemic. 
To provide immediate relief, Texas needs to boost its unemployment checks using money from the Rainy Day Fund and expand Medicaid and fund more community health clinics so that all Texans receive quality healthcare. We must also overhaul the Texas Workforce Commission's unemployment relief website so that it can serve Texans more quickly and efficiently. We must create new jobs by funding green energy and infrastructure projects. To help parents, we need uniform policies on school openings and closures that are based on the advice of medical experts. Lastly, we must dramatically increase the amount of testing and contact tracing so that we can get the virus under control, allowing people to return to work and school.
What are the biggest issues concerning the state's public education funding system, and what are your ideas to help fix them?
We need more funding so that public schools can lower class sizes and hire more support staff to make sure all our children get the help they need to read at grade level. 
I support the recent changes in school funding, but they do not go far enough. The teacher and school employee raises need to be larger and need permanent funding. We also need to hire more counselors, more paraeducators, and other support staff to get better student outcomes.
I support a moratorium on the opening of new charter schools. Public money should stay in the public schools. Existing public charter schools should follow the same regulations and meet the same standards as public schools. I am against vouchers for private schools.
Due to COVID-19, we may need to find other revenues for education, such as legalizing marijuana and taxing it. We may also need to dip into the Rainy Day Fund to make sure our schools, teachers and students are taken care of while we recover.
Is more work needed for property tax reform? If so, what are your ideas?
As a real estate agent, I've seen the very real concerns many homeowners and prospective homeowners have about expensive property tax bills, with which Texas homeowners are increasingly burdened. Ensuring homeowners can afford to stay in their homes is the duty of our state legislators. I will work on meaningful legislation to reduce property tax bills, push for appraisals that are averaged out over five years, lowering the hidden half of property tax costs, advocate for broader freezes on property tax valuations for seniors, preventing them from being unfairly pushed out of their homes, and ensure commercial properties pay taxes at a rate even with that paid by homeowners.
What would you suggest to help expand healthcare to Texans?
We should expand Medicaid immediately. We are losing out on billions of our own federal tax dollars and people are dying because of lack of healthcare. I witnessed the struggles families are facing firsthand when my mother had cancer. We must expand Medicaid and do everything we can to ensure every person in our district and across Texas has healthcare. My position has not changed due to the COVID-19 situation, but I believe that it is further evidence on why we should have expanded it years ago and why we need new leadership who is looking out for Texans instead of their own political careers.
What are your ideas to help Texas recover from COVID-19, and what should the state do differently if another wave hits?
I believe some of the work I did during the pandemic shows a clear example of what I would be doing to help people through the COVID-19 crisis. I held multiple public (virtual) events with medical professionals to give community updates on the situation on the ground. I participated in food assistance programs with local organizations such as local food banks and the EveryoneEatz program, and worked with some local medical professionals to ensure people had access to free Covid-19 testing via drive-through. In March, I directed my campaign to pause campaigning, and to instead make calls to local residents to do wellness checks. My priority is ensuring people are put first and taken care of when in need. 
This is one example of how I would ensure my constituents have access to the services available for unemployment, small business relief, mental health access, and more. As a legislator, I would push for a large increase in testing and contact tracing to control the spread. I will fight for larger unemployment checks and more staff for the Texas Workforce Commission as well as an overhaul of the TWC's unemployment benefit application portal. Lastly, we need an immediate expansion of Medicaid as well as other expanded funding for health care facilities.
Our Texas leadership responded too slowly and very inadequately. Texas was behind many states in COVID-19 testing for months. As many Texans have found themselves unemployed, the Texas Workforce Commission's website and staffing is not able to handle the volume of applications for unemployment benefits. Texas lacks a uniform plan for school reopening. School districts and municipalities are making their own decisions about when to re-open, leading to uncertainty for parents and risk of outbreaks of the virus. We need strong leadership that listens to the Centers for Disease Control and Prevention and keeps the people of our state safe.
Controlling the spread of COVID-19 is the only way to get industries fully recovered. The Legislature should dramatically increase the availability of free testing and contact tracing to control the spread of COVID-19. Once we have sharply reduced the number of cases, Texans can return to their workplaces with less risk, and patrons can begin consuming goods and services at normal levels.
At the same time, we have to stimulate the economy to get Texans to spend more money. Expanding unemployment benefits for those still unemployed will boost spending immediately. I will also speak with local business leaders to see what type of support they need in these times.
What changes to the state's gun laws, if any, would you support?
As a candidate in the district that the El Paso shooter lived in, I take the issue of gun violence seriously. We can, and we must, address concerns over gun safety in our community. We must dispel the myth that gun safety and your 2nd Amendment rights are mutually exclusive. We can do both if we work together. An example is that while we may not all agree on every aspect of gun safety measures, there seems to be, from our experience talking with voters, broad support, regardless of party affiliation, on background checks. I can promise that the safety of our community will always be my priority and that I am willing to work with everyone to ensure people are safe and their rights are not infringed.
Original Link:
https://starlocalmedia.com/planocourier/news/2020-election-q-a-texas-house-district-67/article_f531cc66-0801-11eb-9518-b354e8b5daa4.html