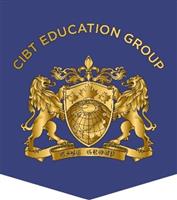 In Part 1
and
Part 2
of our recent investors' series, we introduced and detailed to our Stockhouse audience a very unique investment opportunity – Vancouver-based
CIBT Education Group Inc. (MBA)
(
TSX.MBA
,
OTCQX: MBAIF
,
Forum
) – one of the largest education services and student housing investment companies in Canada.
CIBT is an education service and academic real estate company with 46 locations, but offers much more. Its education subsidiaries – including Sprott Shaw College – service more than 11,000 students annually. Its Global Education City Holdings Inc. subsidiary, or GEC, develops student-centric apartments and education super-centres that optimize space and functionality for it's thousands of students – both foreign and domestic.
Outside of providing prime location accommodation to students, GEC also offers a variety of other value-added services such as:
Fully-furnished suites with cooking utensils, beds & linens, high-speed internet, fitness amenities, ensuite washer / dryer, onsite caretaker, stringent security, and international student landing services, such as airport pick-up and city orientations
hot meals and after school activities
a shuttle bus to and from nearby schools
private tutoring, excursion activities for the weekends
and student counselling.
These services provide a safe, clean, and convenient environment for all students to study, relax, and enjoy their stay in Greater Vancouver.
As a bona fide blue sky investment opportunity, the company says a large portion of CIBT's growth will come from its student-centric real estate business, while the transaction value is substantially higher than the education servicesalone.
The development of the Education Mega Center, Global Education City (Richmond), and Cyber-City are the first of its kind in North America, with a combined development budget in excess of $700 million. The company also says the projects will substantially increase the rental income, assets, and balance sheet of CIBT Group, which may also transform CIBT into a major player in BC's real estate market.

Investors Corner: By the Numbers
GEC provides housing-services to 72 schools with students from 77 countries and its real estate portfolio – including operating assets and development budget – exceeds CDN$1.5 billion (operational and under development).
CIBT Education Group Inc. is one of the largest education and student housing investment companies in Canada focused on the domestic and the global education market since 1994.

As one of the "Top 100 Fastest Growing Businesses In BC", CIBT's revenue stream exceeded $63 million in 2020 and the market size for student rentals in British Columbia alone topped the $1 billion mark. For Fiscal 2020 CIBT's EBITDA was a robust $9.12 million, with cash on-hand of $23 million. Even with the negative effects of COVID-19 on economic growth and revenue production, the company's Q2 Fiscal 2021 showed strong financial performance with EBITDA of $16.25 million and net income of $7.65 million for the six-month period.

CIBT / GEC: In the News
On May 31st, CIBT announced that the Company and its various subsidiaries received a total of $8.9 million from its corporate finance activities, including limited partnership investments and corporate bond subscriptions during the period from March 1, 2021 to May 28, 2021.
Toby Chu, Chairman, President, and Chief Executive Officer of CIBT commented:
"We are delighted to have received nearly $9 million of new investments. The proceeds will be used for potential acquisitions, funding of existing projects and to increase CIBT's ownership in certain limited partnerships."
About a month earlier, and of significant news to investors, CIBT Education Group Inc. announced the signing of an exclusive agency agreement between their wholly-owned subsidiary – Global Education City Holdings Inc. (Global Holdings) and CBRE Limited, a leading Canadian real estate brokerage and the top-ranked firm for commercial real estate investment sales globally – to exclusively list for sale six highly desirable GEC rental buildings located in Metro Vancouver, BC.
Under the terms of the agreement, CBRE's International Markets Team & National Apartment Group plans to identify institutional and private buyers across Canada, the United States, and globally and facilitate a competitive sales process to maximize value for the assets. According to the company, "the offering represents a highly desirable opportunity to acquire a portfolio of 413 units in core downtown and westside transit-oriented locations.
*Please contact CIBT's representatives at CBRE for more information regarding the offering process.

CIBT's Rental Apartment Portfolio and its Future Plans: Direct from the CEO
Stockhouse Editorial reached out, once again, to company CEO Toby Chu to get an up-to-date account of what's happening at CIBT and what potential investors and company shareholders really need to know about.
SH: CIBT recently announced a sale of six buildings via CBRE – a leading real estate broker in Canada and globally. What is the significance of that transaction and the rationale behind the sale?
TC: As part of our business model, we buy, design, build, fill, stabilize, exit, and repeat.
The transaction proofs out our ability to carry out the entire business cycle. The total transaction value is approximately $230 million range. The net cash generated from this transaction is approximately $90 to $100 million. It will provide significant cash flow liquidity, and in today's low-interest environment, every 1 dollar can potentially leverage another 3 dollars to it. If we spend $100 million cash to expand our real estate portfolio, we can potentially buy $300 million worth at 70% loan to value.
SH: What happens after the CBRE transaction? What is remaining in the portfolio? What is the use of proceeds after the sale?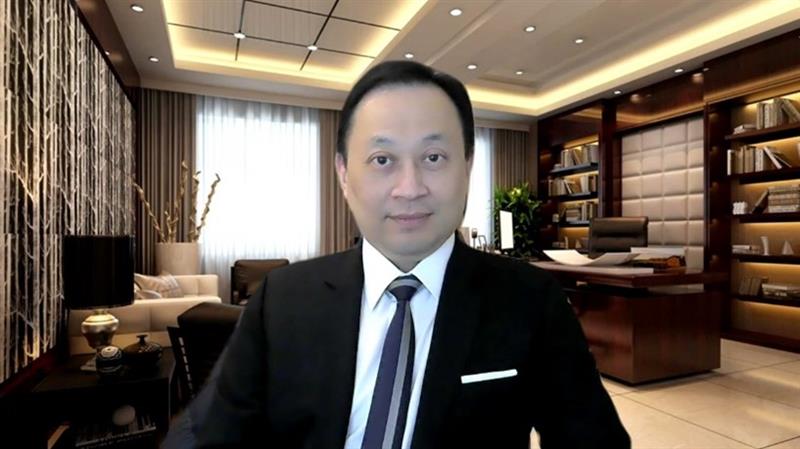 "The Education Super-Center model will be our platform for future expansions to new cities."

Toby Chu, Chairman, President, and Chief Executive Officer of CIBT Education Group Inc.

TC: Our portfolio is approximately 1.4 million square feet, operational, some at rezoning and under-construction. We plan to sell 0.27 million square feet. After the sale, we still owned 1.14 million square feet. We are only selling 19% of our portfolio. After the sale, we have plans to acquire another 1 million square feet under construction and operational, subject to negotiations. Assuming that the new purchaser wants us to continue managing the sold properties after the sale, the size of our GEC branded portfolio including assets under management and corporate owned properties will grow from 1.4 million square feet to 2.5 million square feet.
We will earn a rental revenue margin from those properties sold to the new buyer by head-leasing the buildings from the buyer and retail lease to our students. At the same time, we will replenish our inventory using the sales proceeds. We will continue to build out those properties we owned, fill them up, then exit in five years. Five years from now, our next exit portfolio size could potentially be six-time larger than the current transaction, at approximately $1.4 billion.
SH: The concept of Education Super Center and Education Mega Center. What is the difference between the Super-Centers and the rental apartment portfolio?
TC: As part of this pending transaction, we are selling smaller buildings and migrate to larger-scale projects such as the Education Super Center and Education Mega Center.
Our strategy is to build a competitive distance between GEC and its competitions in student housing or rental apartments. Education Super Center and Mega Center are typically 5 to 10 times larger in scale with 300,000 to 400,000 square feet per location, compared to rental apartment sizes of 30 to 80,000 square feet per location.
Typical rental apartments are for residential use only. GEC's Super & Mega Centers integrate several schools, offices, amenities, and rental apartments into an academic hub for school tenants and students living within the complex. Supported by electronic library, coffee shop, restaurant, wellness center and student support services such as travel agents, insurance outlets, medical clinic, immigration consultants for international students, to name a few. The Education Super-Center model will be our platform for future expansions to new cities. Instead of acquiring many small buildings in a new city, we will build Education Super Centers to achieve the economy of scale at reduced operating cost. We can service a bigger pool of clients at one convenient location.
SH: How big is the student housing business?
TC: Canada has been voted the top five most popular education destinations globally by Educations.com and U.S. News year after year. In 2019, Canada accepted 642,000 international students, and the three most popular cities are Vancouver, Toronto, and Montreal. The government data showed $21.6 billion in GDP in 2018 and grew at 97% over five years since 2014.
Each international student pays at least $1,000 per month for accommodation in three major cities. Based on a round number of 600,000 international students paying at least $1,000 a month for accommodation services, the size of the market exceeds $600 million per month, or over $7 billion a year. Furthermore, our student rental business is beyond international students. Over half of our tenants are domestic students from across Canada. The domestic students market adds to the international students' market.
Q: What is the growth plan going forward?
TC: Besides adding more locations in Metro Vancouver in larger-scale footprints, we plan on expanding our Education Super Centers to Toronto and Montreal, with possibilities to Seattle and other-high density U.S cities.

In Closing
There's an old adage that says, "no investment pays off more than education", and this is certainly the case with CIBT. With a market cap well below the company's gross revenue, CIBT and its GEC subsidiary offer a long and steady track record of providing quality education and top-tier student housing, along with its extensive portfolio of real estate holdings in one of world's most attractive markets (Metro Vancouver). All in all, it makes for a very intriguing investment opportunity…at what appears to be a very undervalued share price.
(Click image to play video)

For more information, visit cibt.net

FULL DISCLOSURE: This is a paid article produced by Stockhouse Publishing.

Original Link:
https://stockhouse.com/news/newswire/2021/06/16/how-student-housing-real-estate-leads-to-education-mega-center-development